BANDIT - Visor Inlay (anti-fog)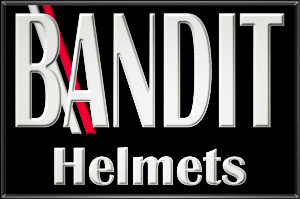 This does not replace your visor, it's just an addition to it!
This Bandit helmet visor inlay fits the Bandit Alien II and Fighter (also XXR, Superstreet and Crystal) helmet without any modifications. The inner visor is fixed to the inner surface of the existing helmet visor with a double-sided adhesive tape, produced bij 3M, around its edge. The creates a cushion of air between the two, like a kind of double-glazing for your helemet. the inlay is also coated with an anti-fog layer so enabling your visor to remain transparant and be safely used, whatever the winter weather may throw at it! You will never again have to suffer a fogged visor, even when stuck at the lights in the middle of the pourring rain with a closed visor.
scherm - vizier - damp - mist