Teflon Grease (10 ml) - ProTech Guns - 101 INC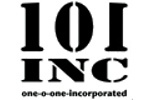 Hi-performance lubricant with anti-seize lube.
Ideal to keep in your pocket while riding your motorcycle!
ProTech Teflon Grease is a revolutionary Teflon-based product dedicated to the maintenance of external components. It does not leave greasy marks. Does not absorb dust and dirt. It is resistant to atmospheric agents, weak acids and bases. It is waterproof and measure pH - neutral. The agent is resistant to temperatures from -50°C to +250°C.

Thanks to its unique texture reaches into all corners of the arms or replicas ensuring a long time protection.
419150
LOC 101