KICKSTART by KD's - DIRTY HARRY - Larger Sunglasses - DAY2NITE - Lighten Lenses
SKU:

DIRTYH.81011 - LOC.31-17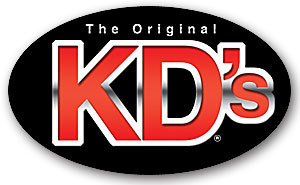 Dirty Harry 81011 - Grey Photochromatic/Black Frame

Harry always gets his man - night or day. Photochromic lenses change as the light does to ensure the clearest possible vision morning, noon and night.These lenses are dark outdoors in the daylight and lighten automatically to almost clear when worn indoors or at night

(For the classic-lens Dirty Harry, see 81012 and 81015.)

• 100% UV protection
• Anti-Fog
• Note: All photochromic lenses will not darken behind a faceshield or windshield and will not fully darken in very warm weather conditions
Note:
1. Photochromic lenses (Day2Night) work best after 7-8 cycles of changing from light to dark.

2. Photochromic lenses require UV (Ultraviolet) light to change. When exposed to sunlight, the lenses darken; in the absence of UV light, they remain clear or a very light tint. Because car and motorcycle windshields, face helmet shields, and clear lens wear over eyewear all have UV protection, photochromic lenses will not change under these conditions.

3. Photochromic lenses do not get quite as dark as a regular sunglass nor do they get completely clear as a regular clear lens.

4. Photochromic lenses do not work as well in very hot weather.