TATTOO: Studio_RRebel
It was Miss V (our founder) everlasting dream to tattoo .. and after graduating as a Bachelor in Arts from Sint Lucas, Hogeschool voor Kunst & Wetenschap (Gent, BE), and two years later obtaining the title 'Master of Arts', the world was hers. Only the world never turns as you want it to..
So eventually, she first started doing designs for patches/embroided badges, for MC's, groups of friends, even boy scouting..
But the inking dream never left her mind ..

After starting in a small corner of the warehouse, together with some supporting artists, to learn all the tricks, she expanded by teaming up with BadBoy.NL
They expanded about 2 years ago with an extra building (here in Wormer, NL), were she just claimed the upper floor!
Hundred of tattoos later, it is clear that Miss V will put all her time in the tattoo studio. The webshop will be run by the team that also has been running her warehouse, under supervision of Mister P.

The prices for a tattoo a very low as we do not have the overhead of a big mainstreet shop. Working on the upper floor of the warehouse brings a lot of benefits. Besides that we have a cheap rent, there is enough space, with enough real daylight, to work with you. Also you won't be bothered by staring people through the windows, and we offer a lot of discretion if you need to undress. Unlike the most of the tattoo-shops, we can give you the privacy you need!
So this is it ..
Check it out .. !

whatsapp/sms: +31-637360242 (NL)
Follow us on Instagram and/or FaceBook
Offers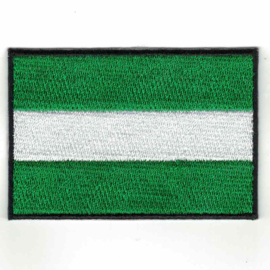 PATCH - Flag of ROTTERDAM - The Netherlands - NL
€ 4,95
€ 4,25