Welcome!

Besides the merchandise, you can also get in contact for a new tattoo / custom biker patch design.
You can ask Miss RRebel for the client-discountcode. Contact her directly on instagram or whatsapp.

For all your questions (and remember that there are no stupid questions) we welcome you to contact us.
(We speak English, On parle Français en we spreken natuurlijk Nederlands.)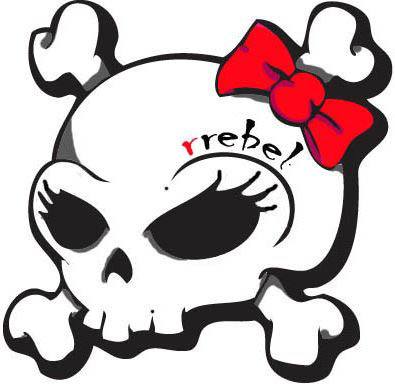 Like & Follow our webshop on FaceBook for news and discounts!
R✪X!E
New in our online shop
VINTAGE - DAVIDA LEATHER JACKET - WOMEN'S (only one!)

Previous owner has grown out of it,... lucky for you it is still in perfect condition.

Slightly used (as good as new)

Size: UK12 (US 10 EUR 40)

Davida Leather Jacket - Women's

∙ Finest grade through-dyed Black leather which…

€ 449,95 € 130,00

Metal Keychain - PUSSY WAGON - Kill Bill - PINK

PUSSY WAGON METAL KEY CHAIN

The "Pussy Wagon" is a bright yellow Chevrolet Silverado SS seen in Miramax's Kill Bill: Vol. 1 and originally belonging to Buck. The truck is now in the possession of writer/director Quentin Tarantino…

€ 5,95 € 4,00

Mandarin Skull earrings

Amsterdamn∙ Color: orange and silver
∙ Material: resin stone and metal

​KO1-03-03 red boxoor - doodshoofd - oranje - ketting - chain

€ 4,95 € 1,00

Metal Keychain - Musketon

∙ Make your own custom keychain or just hang your keys to it
∙ Material: metal
∙ Color: silver

​On Sale w/o box.

€ 3,95 € 3,25

Last one!

023 - PATCH - BITCH

Embroidered patch with heat sealed backing for easy application.

∙ Old Stock, vintage
∙ Measurements: aprox. 8 x 4,5 cm

€ 6,00 € 3,50
Shopping cart
No items in shopping cart.