Welcome!
Unlike most other tattoo-studios, we do have an online shop that helps us get through the pandemic that started in 2020.
Besides the merchandise, you can also get in contact for a new tattoo / custom biker patch design.
You can ask Miss RRebel for the client-discountcode. Contact her directly on instagram or whatsapp.

For all your questions (and remember that there are no stupid questions) we welcome you to contact us.
(We speak English, On parle Français en we spreken natuurlijk Nederlands.)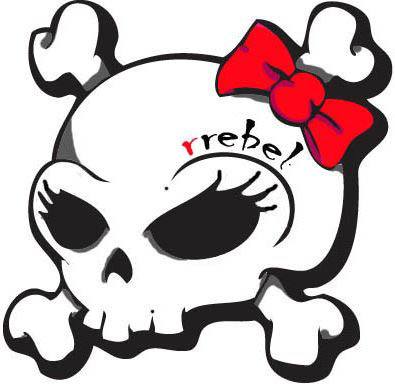 Like & Follow our webshop on FaceBook for news and discounts!
R✪X!E
New in our online shop
Own design!

Golden PATCH - Flash / Stick - WIDE-GLIDE - HD

322Embroidered patch with heat sealed backing for easy application.

∙ With GOLDEN border looking like a rope!
∙ Measurements: approx. 9,5 x 2,5 cm
∙ Colours: black and gold!

This patch is thinner than a regular patch, to…

€ 4,95 € 4,00

Napoli tunnel - John Doe

Multipurpose garment for all kinds of activities, it provides maximum comfort and protection against wind, snow, sun etc.
Great to use for every ride! ∙ Seamlessly from one piece
∙ High-tech material
∙ Quick drying
∙…

€ 14,90 € 14,25

EXPECTED SPRING 2022

RoadQueen Emblem Set (RoadKing alike)

THE LOOK:
I get a lot of double takes & thumbs up since I put my first pair of these on my motorcycle and everyone asks me "where can I get those?" I love the attention it gets ! A lot of cool things come on the classic…

€ 49,95 € 34,50

Original Harley-Davidson "Road is calling" Clock

Harley-Davidson "Road is calling" Clock
Diameter 31cm
The Harley-Davidson *Road is calling* clock has a really rugged feel about it. Wooden dial, sturdy hands, luminous numbers, and it all looks great. This timepiece will make a…

€ 39,95 € 35,00

Harley-Davidson - Magnet Set - Old Skool Bikes

Harley-Davidson magnet set

∙ A must-have for every fridge or magnetic pin board. Set of 9 magnets with high-quality shiny surface, incl. handy gift box.
∙ There are fridges with countless magnets and countless notes stuck all…

€ 9,95 € 8,50