Welcome!

Besides the merchandise, you can also get in contact for a new tattoo / custom biker patch design.
You can ask Miss RRebel for the client-discountcode. Contact her directly on instagram or whatsapp.

For all your questions (and remember that there are no stupid questions) we welcome you to contact us.
(We speak English, On parle Français en we spreken natuurlijk Nederlands.)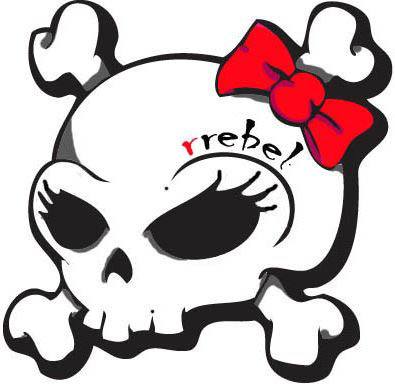 Like & Follow our webshop on FaceBook for news and discounts!
R✪X!E
New in our online shop
Holy Sugarskulls bracelet

Those holy people are soooooo over ..The skull is in and will always be ..

∙ Material: wood

*One size fits many (elastic).

​KO1-03-03 red boxwrist - armband - doodshoods - skull - schedel - kleur - color - bloem - flower -…

€ 2,95 € 1,00

Small EDC Knife - Self Defense / Outdoor

Stainless steel material, lightweight, easy to carry.
Size:about 50*25*2mmEDC / Everyday Carrying Knife

Survival Camping Mini Carabiner Knife Tools with Multi Function for Outdoor Camping,hiking,backpacking,hunting,trail riding

€ 14,95 € 6,50

Harley-Davidson Black Pouch - Zippo

∙ Original H-D item : stamped seal, with metal Bar (Shield Logo on front)

This pouch has no metal parts that can touch you precious Zippo! No more scratches!

∙ Color : black
∙ Material : leather

tas - bag - holder -…

€ 29,95 € 25,00

Zippo Cotton and Felt

Zippo Cotton and Felt

Low cost original refurbish material your old Zippo. Holds better your fuel after changing the felt and cotton.

€ 4,95 € 4,50

BANDIT - ECE - Alien 2 Full Face Helmet [Carbon]

∙ 3mm visor
∙ Allowed on race tracks ECE 22-05
∙ Carbon shell - 1100-1150 grams
∙ Comes with a clear shield!
∙ Fibre glass shell
∙ Regulated Ventilation
∙ Removeable coolmax lining
∙ Ventilation exit on rear…

€ 299,95 € 275,00
Shopping cart
No items in shopping cart.