Black Shoulder Holster - 101 INC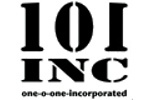 You have important things / documents / money / papers you wanna hold close to your body while riding or sporting or such? Than is this little bag perfect!
Color: black
Material: 100% nylon
Measurements: 15 x 19 cm
*Don't like the black? I also got it in camouflage/green.
purse - hndtas - shouder - houder - colt
356162