Contact
RoxieRebel.COM
Whatsapp/sms : +31637360242
Do NOT mail us, as we rarely respond to mail due to an overload of junk-mail.
Send us a text message by whatsapp or by SMS-service.
 
Rules of Trading
RoxieRebel.com does not have that many rules. We are a small and flexible company.
Most of our products are on stock!
Orders are always negotiable. Meaning that if you change your mind, we will do our best to please you.
Treat us like humans, and we will treat you like a good customer!
If you have questions, remarks, or (what we can`t imagine) a problem,... we ask you to contact us a text message.
We have fast response time (within a few hours) on working days.
Whatsapp/sms : +31637360242
Returns & Money Back?
Yes, except for shipping and sometimes a restocking fee: 10%
Or a full refund of 100% of the item-value  (or 110% if we made a mistake) through a voucher for our site so you buy what you like. ​
Also we have no minimum return policy of 14 days for returns if you contact us by whatsapp/phone within 14 days after buying.
Contact us by phone or Whatsapp (see contact pages for FAQ)
Visiting address (on appointment):
Malerstraat 31
1531 NZ WORMER (The Netherlands)
Legal address (mail only):
Malerstraat 28
1531 NZ WORMER (The Netherlands)
VAT-BTW: NL 0988 87 403 B02
KvK Chamber of Commerce Amsterdam: 57132968
Mail (do not use for urgent matters): info @ roxierebel . com
(Download the
Terms and Conditions
as a PDF document.)
Offers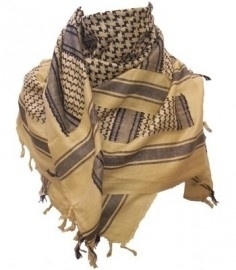 PLO Scarf - Arafat Shawl - Yellow & Black - Sand
€ 7,95
€ 5,00